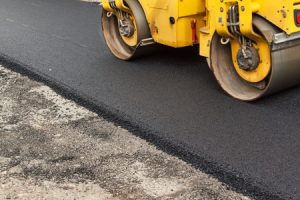 Are you getting ready to grade your land for a new driveway? Using a box blade and/or land plane is the best solution for getting your front property ready for the new driveway. Using a professional service like Bush Hog Gone Wild is even better!
How Does a Box Blade Help?
First and foremost, a box blade is a heavy metal 3-sided box. The front, top, and bottom are all open, and the front has retractable dethatchers which are used for breaking up the hard ground and grading. It scrapes the soil and carries it while rolling forward. This equipment is meant for smoothing land and moving dirt to level out the area you need for your driveway.  Our new land plane does a phenomenal job of smoothing and putting the finishing touch on the yard or driveway.
Using a professional service for box blade work for your driveway will benefit you greatly. You won't have to worry about doing this job on your own, and we have the experience and expertise in this type of land clearing. Your driveway should be level, and by using a box blade, land plane, or Harley rake, it will guarantee just that.
It's Necessary Before Starting on a Driveway
Grading out the grass and dirt is needed in order to start on building the driveway.  We remove the topsoil and (optional) install a vegetation barrier, then bring in 3-4 inches of crushed asphalt Millings, or can use crushed concrete to finish your new driveway.  Our driveways typically cost half that of asphalt or concrete.   Bush Hog Gone Wild will have this done for you without exerting the energy and time, so that you can drive on a smooth, beautiful and long-lasting driveway soon.
Bush Hog Gone Wild
At Bush Hog Gone Wild, we specialize in land clearing up to 3-inch trees and brush mulched to twigs, scraping and finishing driveways using a box blade, and loading services including grapple, forks, and buckets. Contact us at 770-318-2677 for the heavy-duty work!